| | |
| --- | --- |
| INDEX 600-10x2=580px | Events listed by date, earlist first |
Transcendent meanings from COVID-19?
Essay for the Interfaith Council Newsletter
also yellow box on Vern's Sidebar page
2022 PROGRAM LINKS -- REPORTS -- DETAILS
---
---

#MLK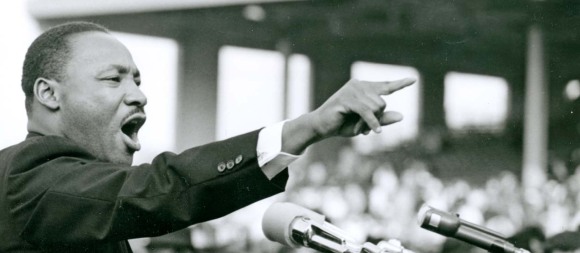 King Holiday Essay — 2022 January 7 and Jan17
Download a PDF of Vern's 2-page summary of the genius of the spiritual approach of Martin Luther King Jr by clicking this link.
You can also read the Letter from a Birmingham Jail here.

---
---
February 1-7



To celebrate World Interfaith Harmony week, we offer one of our most cited essays, "Stealing Another's Faith." The question of honoring without misappropriating material from others is not so easy, and this essay raises awareness so faiths can be less in conflict and more in harmony. Read, download this PDF, and share this important essay by Vern -- with excerpts from Huston Smith and Harvey Cox.

#LentenSeries

---
---
When Even Evil
Will Ordain the Good
Mar 1, 8, 15, 22
Thursdays, 6 pm meal
6:30 program

Episcopal Church of the Good Shepherd
4947 NE Chouteau Drive,
Kansas City, MO 64119
(816) 452-0745

Lenten Series:
Lent is a special time to explore the powerful mysteries of the crucified and resurrected love of the Christian Savior. As terrain for this exploration, the Reverend Vern Barnet, DMn, offers sonnets from the "Credo" section his book, Thanks for Noticing: The Interpretation of Desire with art and music for discussion.
Vern wrote the Wednesday "Faith and Beliefs" column 1994-2012 for The Kansas City Star and has written a dozen essays for the diocesan magazine, Spirit, 2015-2017. He is a layman at Saint Paul's Episcopal Church and he serves on the diocesan Commission on Ministry. He is minister emeritus at CRES — the Center for Religious Experience and Study. He founded the Kansas City Interfaith Council in 1989.
Free copies of the book will be given to class members to celebrate the publication of the second edition expected sometime in March. Copies of the sonnets will be supplied for each session.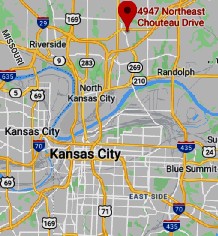 Mar 1 - The Jesus of History or the Christ of Faith?
Mar 8 - A Paradox of Salvation
Mar 15 - The Gospel Theater
Mar 22 - The Mystic Vision
Here is the 8-page study guide in PDF
Readings: Theme Sonnet 82
Mar 1: Sonnet 79;
Mar 8: Sonnet 80 (also? 85);
Mar 15: Sonnet 84;
Mar 22: Sonnet 86 (also? 88).
#LentArt

---
Art to illustrate the themes below
theme music "Third Tune" by Thomas Tallis
an instrumental version - a choral version - Fantasia by RVW
https://www.youtube.com/watch?v=T8oKEx1-J1w - https://www.youtube.com/watch?v=lD5TG8z3-SM
https://www.youtube.com/watch?v=ihx5LCF1yJY - https://www.youtube.com/watch?v=p0AuHYNj8qQ



Two views of an icon of Christ teaching and Velázquez's "Christ after
the Flagellation contemplated by the Christian Soul" Mar 1 and Mar 8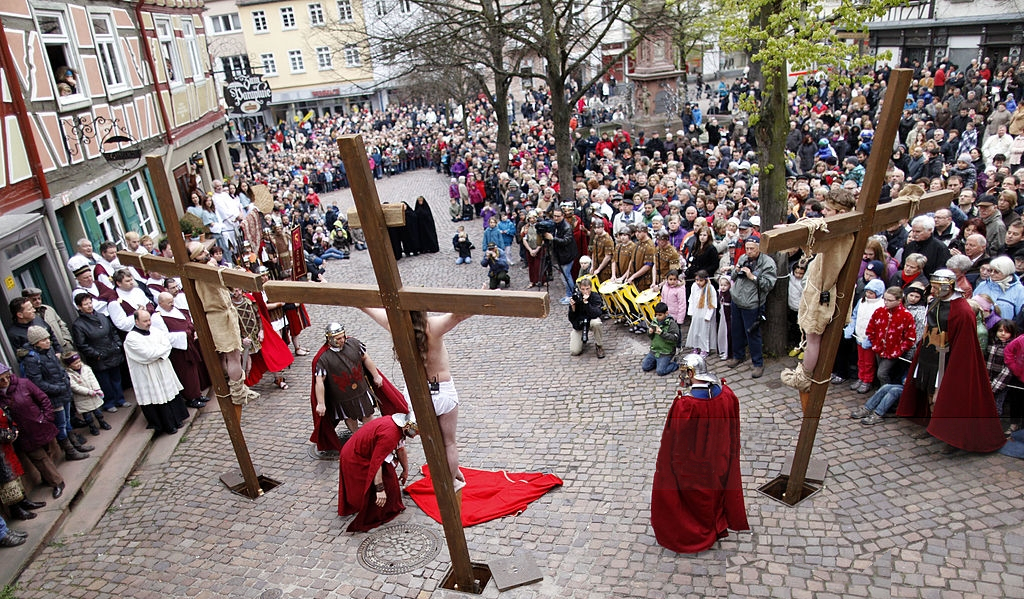 A modern enactment of the crucifixion. Mar 15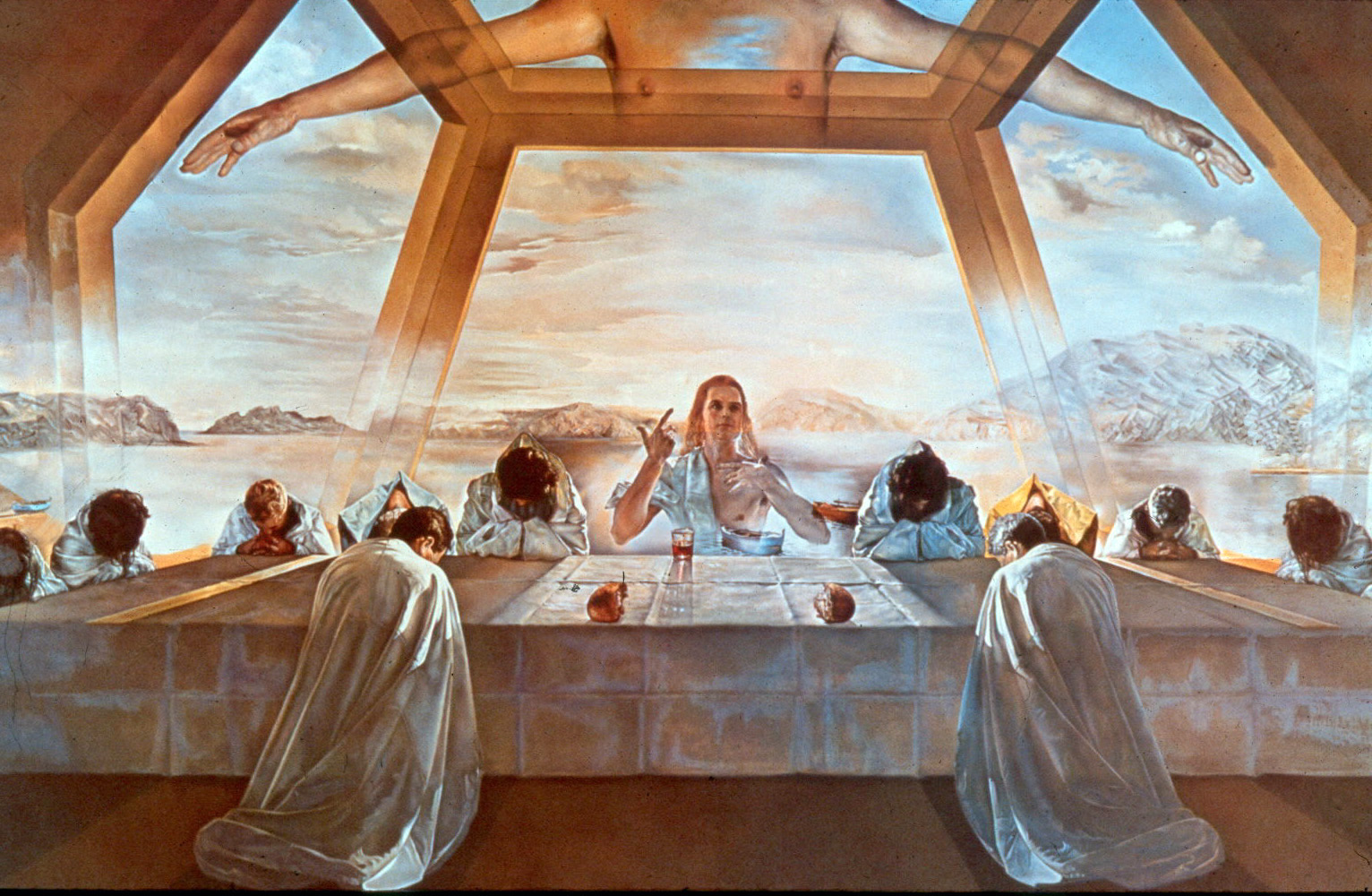 Dali's "Last Supper" Mar 22
---
---
---
https://mailchi.mp/bd986ec70d8b/on-the-20th-anniversary-911-a-metaphorical-malady?e=d9e1721627
A way of understanding 22 years since 9/11
While the 9/11 attacks 20 years ago opened the gates of hell, the way our government has responded has brought us inside hell's domain. The smoke from that day, the acrid fumes, amplified into war, brings us purblind to the charred and hobbled Body Politic. How do we understand what has happened? How do we move forward?

One way of understanding what happened, and is still happening, is by looking at the metaphors we use to explain things and which shape our responses.

9/11: METAPHORICAL MALADY:
CRIME, WAR, DISEASE
1. Before 911, terrorism had been dealt with as a CRIME, internationally and at home. The violation of life and property in an otherwise orderly society makes the terrorist an especially despised outlaw. We employ a legal system to assure justice by punishing the criminal and removing the criminal from society. International courts have done the same.
2. But since September 11 we have used a WAR metaphor. Of course the metaphor is hardly new. We love war. We have fought the war against poverty and the war against drugs, though it is hard for us to admit defeat, even though Vietnam and Afghanistan are history now. We still fight the war against cancer, against crime, against . . . you name it.
But a war against terrorism was new. The metaphor had power because we struggled not just against isolated attack but against an organized force seeking not just advantage through harm of a target but rather destruction of a government or civilization. Though we ourselves use violence, we assumed our own righteousness would bring us victory over evil.
Both of the metaphors of crime and war too easily commend themselves because they are simple, and rest on the assumption that we are wholly good — and our opponents are completely evil.
3. A third metaphor might come closer to the complexity of the situation: DISEASE. Here the metaphor suggests not two separate, competing powers but of all humanity as a sick body, within the organs of communities, cities, and nations, afflicted in various ways, degrading or sustaining each other in different degrees, infected with individuals and groups poisoned (using Buddhist language) with greed, fear, and ignorance. Now, with COVID, we are learning that, as Martin Luther King said, "Whatever affects one directly, affects all indirectly."
Just so, CRES insists that the three great crises of our time, in the environment, in personhood, and in the social order, are all intertwined.
And that the world's Primal, Asian, and Monotheistic traditions, respectively, provide the therapy to heal the planet, revivify personhood, and restore social order.
Let us bring the healing powers of generosity, fellowship, and understanding to one another, expanding a circle of joy in service.
Vern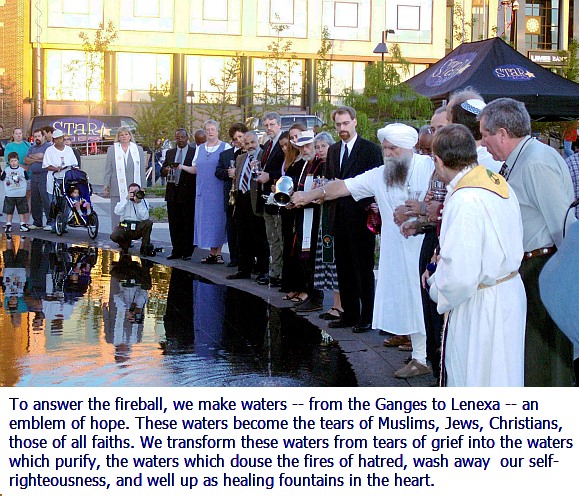 On the first anniversary of 9/11, CRES opened a day-long observance beginning with a water ceremony between City Hall and the Federal Justice Center, later shown on national CBS-TV. Click here to see a 3-minute excerpt from that ritual.

-------------

TRANSCRIPT OF REMARKS: Today is an anniversary of a day of horror that somehow brings us together as members of this community, as Americans, and as citizens of the world. As a community of many faiths, we gather to honor those who perished and to work to comfort and save all others. * In the face of disasters, we yet proclaim hope. * Water in this pool, water in our containers -- water has many meanings in the religions of the world. To answer the fireball of a year ago, we make water an emblem of hope. Kansas City is the City of Fountains. Into this pool, members of the Interfaith Council will pour waters from fountains from Independence and Lenexa, Kansas City, Kansas, and Lee's Summit, all over the metro area, along with waters from the Ganges, the Nile, the Amazon, the the Thames, the Yangtse -- and the Kaw and the Missouri -- to say that ultimately our lives flow together, from one source and to one source. These waters become the tears of Muslims, Jews, Christians, those of all faiths. These waters will be transformed from the waters of tears into the waters which purify, the waters which douse the fire of hatred, wash away our self-righteousness, and well up as healing fountains in the heart. As these waters join, so let us unite in proclaiming hope. * Any who have come and want to taake this mixed water to your own observance in your own place of worship later in the day are welcome to come to the spot where I am standing and take water from this wonderful rich mixture.
#Aporia200524

---
From Aporia to Praise:
TO BE SCHEDULED
(postponed from 2020 May 24)
An observance of
the 50th anniversary of Vern Barnet's ordination
Aporia: "impasse, puzzlement, doubt."
Vern offers his conclusions from over 50 years of experience and study: in a troubled world, what paths lie forward? and how can one dare offer praise for the intertwined mix of the horror and the beauty of existence?
* Doing theology is less like mathematics and more like expounding why you love someone.
* My passion for "world religions" in the context of the crises of secularism.
* The mystic's vision (amour fati - love of fate) and the public expression in worship.

#220807
---
---
#220913

---

2022 -- LAST YEAR'S ANNOUNCEMENT

September 13 Tuesday 5:30-8:30pm
Annual TABLE OF FAITHS
Fundraiser and Signature Event
Stoney Creek Hotel & Conference Center - Independence, MO
the Greater Kansas City Interfaith Council
now independent but originally a program of CRES.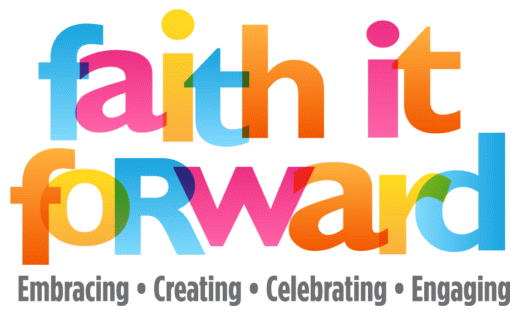 The Council writes --

Interfaith cooperation is key to transforming this religiously diverse society into a more just, kind, and pluralistic nation, and world. We ask ourselves what it would look like if every American, regardless of their religion or no religion, or worldview, was inspired and equipped to:
Come together in a way that respects different religious identities?

Build mutually inspiring relationships across differences?

Engage in common action around issues of shared social concern?
AWARD RECIPIENTS
2022 David Nelson,

SevenDays











A BRIEF HISTORY OF THE EARLY YEARS

--

The first Table of Faiths event, with David Nelson as convener, was a luncheon at the Marriott Muehlebach Hotel downtown Nov 10, 2005. Alvin Brooks, one of the co-chairs (Gayle Krigel, Mahnaz Shabbir, and Chuck Stanford), welcomed guests. Mayor Kay Barnes was the keynote speaker and presented the first Table of Faiths Award to Vern Barnet.

The second Table of Faiths luncheon, Nov 14, 2006, honored Don and Adel Hall and Ed Chasteen.

The third Table of Faiths luncheon, Nov 7, 2007, honored Alvin L Brooks and The Kansas City Star.

The fourth Table of Faiths luncheon, Nov 13, 2008, included a presentation of Donna Ziegenhorn's play,

The Hindu and the Cowboy.

Honored were Robert Lee Hill and the Shawnee Mission Medical Center, and Steve Jeffers (1948-2008) was lovingly remembered.

The fifth Table of Faiths luncheon, Nov 12, 2009, introduced The Steve Jeffers Leadership Award, given to Ahmed El-Sherif. All Souls Unitarian Church was also recognized, and Allan Abrams (1939-2009) was lovingly remembered.

The sixth Table of Faiths luncheon, Nov 11, 2010, honored Notre Dame de Sion High School with the Table of Faiths Award and Queen Mother Maxie McFarlane with the Steve Jeffers Leadership Award.

The seventh Table of Faiths luncheon, Nov 10, 2011 honored the Kansas City Public Library with the Table of Faiths Award and Donna Ziegenhorn with the Steve Jeffers Leadership Award.

The eighth and last Table of Faiths luncheon, Nov 8, 2012, presented the theme of "Spirituality and the Environment: Caring for the Earth, Our Legacy." The Steve Jeffers Leadership Award was given to Mayor Sly James and the Table of Faiths Award went to Unity Church of Overland Park.

There was no Table of Faiths event in 2013. Beginning in 2014, Table of Faiths events were no longer major downtown civic luncheons involving elected and cultural leaders. With a longer evening format, the first in the new Table of Faiths dinners was held May 8, 2014, at Unity Village.

--CRES ARCHIVES


_____________________________________________________________
Vern Barnet founded the Council in 1989 as a program of CRES and is Council Convener Emeritus. The Council newsletter has published his brief notes about three milestones in the early history of the Council.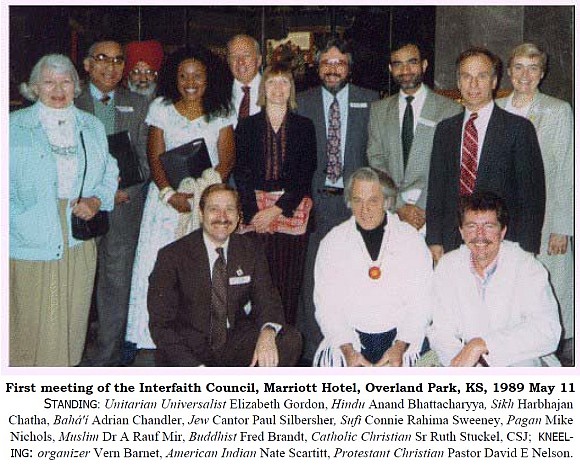 ---
---
---
---
#ThgvgSunday

---
2023 TBA 2022
November 13 Sunday 5 pm CT
INTERFAITH THANKSGIVING GATHERING
"Promoting Interfaith Peace, Renewal and Regrowth"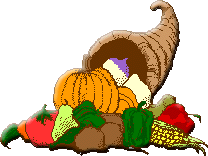 FREE online interfaith gathering -- including interfaith prayers of gratitude.
Hosted by Heartland Chapter of the Alliance of Divine Love
Co-sponsored by Greater KC Interfaith Council


Livestream on www.facebook.com/HeartLoveKC




bit.ly/3zNcLX2






The annual observance was sponsored by CRES for its first 25 years.
This year, 2022, is the 376th year of the tradition and we are indeed grateful to the
sponsors for perpetuating the recognition of the place of gratitude in every faith.
---
---
---
OTHER ANNOUNCEMENTS

WEDDINGS of all kinds click for information

We can provide a customized ceremony. We regularly work with the great folks at Pilgrim Chapel and are happy to serve at any venue.

THANKS to Robert and Shye Reynolds, a CRES fund to assist couples with fees for weddings has been established, to celebrate their marriage June 19, 2002, on the occasion of their thirteenth anniverary.

FORTHCOMING BOOKS
see also
our publications page

in progress: KC Star, Many Paths columns and fresh essays:
The Three Families of Faith and the Three Crises of Secularism
Many have asked for a compilation of columns Vern wrote for the KC Star, 1994-2012, and the essays fatured in Many Paths. Here are tentative chapter headings for the selections:
? The Three Families of Faith ? Faith and the Arts ? Science and Religion ? Teachers of the Spirit ? Ritual and Worship ? Religion and Public Policy ? Specific Faiths (Buddhism, Islam, etc) ? Comparative topics (reincarnation, gods, water, prophets, etc) ? How the column began and ended


OTHER
PROGRAMS
and SERVICES

If you would
like to engage Vern
or another member
of the CRES staff
for a speech,
consultation,
a wedding,
a baptism,
or other work
with your organization
or personally,
please visit www.cres.org/work/services.htmor email vern@cres.org
ABOUT CRES PARTICIPATION
Having spawned several other organizations,
including the Greater Kansas City Interfaith Council,
we continue to offer programs initiated by and through others
but we no longer create our own in order to focus on our unique work.
For interfaith and cultural calendars maintained by other groups, click here.