INDEX


2018 PROGRAMS

Vital Conversations — Program, 2d Wednesdays 1-2:30 pm

King Holiday Essay — 2018 Jan 15

Candlemas 2018 Feb 2 Fri 7pm — see below

Evolution Weekend 2018 Feb 9-11— details pending

What is Islam? 2018 March 4 Resurrection Lutheran Church, 9100 Mission Rd

Ministry in a Pluralistic World —
2018 May 7 – July 27 — Mondays 6-9:45pm CDT

[2017-2018 academic year Easter term]

Vern teaches the graduate credit course C-RP511
for Central Baptist Theological Seminary
---


King Holiday Essay — 2018 Jan 15
Download a PDF of Vern's 2-page summary of the genius of the spiritual approach of Martin Luther King Jr by clicking this link.
---
Candlemas 2018 Feb 2 Fri 7pm — honoring many faiths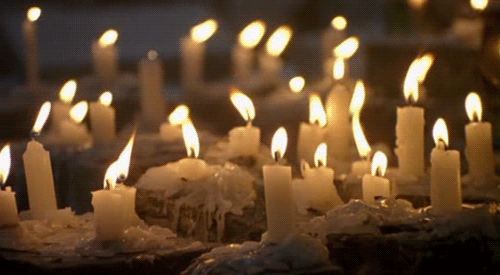 Grace and Holy Trinity Cathedral
TENTATIVE PROGRAM INCLUDING
:: The Sacred Arts Chorale performs the complete Missa Pange Lingua by Josquin des Prez (1450?–1521) -- Kyrie, Gloria | Credo, Sanctus, Agnus Dei
:: Guitar, ud, or other music performed by Beau Bledsoe
:: Organ pieces performed by Paul Meier on the Gabriel Kney Pipe Organ at 6:30
:: Poetry from Wm Shakespeare, George Herbert, John Donne, T S Eliot, W H Auden, and Vern Barnet, with actor Eddie Straub
:: And, of course, the full candle-lighting ceremony, incense, asperges

an offering during the World Interfaith Harmony Week

Candlemas this past winter (see also the Council's spring newsletter) was so successful that folks have asked for another such observance this coming winter. While everyone appreciated the interfaith dimension then, including the objects, participation, and the cooperating partnership with the Council (and the description of the Council in the printed program), we want to enhance the interfaith dimension further by asking those on the Council who wish to submit thoughts or references relating to light from their own traditions for the printed program, and to ask those who wish to participate in person to be recognized in several ways, including by being part of the procession and recession, with special seating in the nave. This time, 2018, Feb 2 falls on a "First Friday," so we are considering other enhancements. We've not settled on the exact time yet, probably between 7 and 8. The observance will be shorter this year, though still including the Sacred Arts Chorale, Beau Bledsoe, and Eddie Straub. The first Candlemas featured my book of sonnets; this time instead, the poetry will include Shakespeare, Auden, Eliot, Herbert, and Donne, with one sonnet of my own, indebted to Traherne. Last winter's Candlemas was carefully reported and evaluated, and while it was overwhelmingly praised, we think we can do even better this time.
---

Evolution Weekend 2018 Feb 9-11— details pending

---

What is Islam?
2018 March 4 Sunday 9:15 am
Resurrection Lutheran Church, 9100 Mission Rd
Dr Vern Barnet discussed our indebtedness to Islam and answers questions, friendly and hostile, in an informative hour classroom setting

---
Ministry in a Pluralistic World —
2018 May 7 – July 27 — Mondays 6-9:45pm CDT [2017-2018 Easter term]
Vern teaches the graduate credit course C-RP511
for Central Baptist Theological Seminary
---
2018 REPORTS
previous years, click here TFN book events, click here


---
OTHER ANNOUNCEMENTS

WEDDINGS of all kinds click for information

We can provide a customized ceremony or direct you to a wedding chapel with low-cost package services (flowers, photographer, etc.)

THANKS to Robert and Shye Reynolds, a CRES fund to assist couples with fees for weddings has been established, to celebrate their marriage June 19, 2002, on the occasion of their thirteenth anniverary.

FORTHCOMING BOOKS
see also
our publications page

in progress: KC Star, Many Paths columns and fresh essays:
The Three Families of Faith and the Three Crises of Secularism
Many have asked for a compilation of columns Vern wrote for the KC Star, 1994-2012, and the essays fatured in Many Paths. Here are tentative chapter headings for the selections:
? The Three Families of Faith ? Faith and the Arts ? Science and Religion ? Teachers of the Spirit ? Ritual and Worship ? Religion and Public Policy ? Specific Faiths (Buddhism, Islam, etc) ? Comparative topics (reincarnation, gods, water, prophets, etc) ? How the column began and ended


OTHER
PROGRAMS
and SERVICES

If you would
like to engage Vern
or another member
of the CRES staff
for a speech,
consultation,
or other work
with your organization
or personally,
please visit www.cres.org/work/services.htm or email vern@cres.org
---

A Vital Conversation Coffee

Vital Conversations
monthly schedule
2nd Wedneday of the month 1-2:30 pm
MidContinent Public Library Antioch Branch
6060 N Chestnut Ave, Gladstone, MO 64119
(816) 454-1306
You are welcome even if you have not read the book or seen the movie
A Free Monthly Discussion Group Led by David E Nelson
C R E S senior associate minister
president, The Human Agenda
"The purpose of a Vital Conversation is not to win an argument,
but to win a friend and advance civilization." —Vern Barnet
Vital Conversations are intentional gatherings of people to engage
in dialog that will add value to the participants and to the world.
In Vital Conversations, we become co-creators of a better community.
—David Nelson
The discussions began May 24, 2002, at the CRES facility
by examining Karen Armstrong's The Battle for God
Reading is magic and a mysterious activity that feeds the mind, transports the imagination, sooths the soul, and expands life. It is most often done in solitude and yet connects us to so many others both near us and far from us. Many readers enjoy the opportunity to share their reading discoveries and to expand from the sharing of others. Reading is an important aspect of our common humanness.

—David E. Nelson

Vital Conv. Coffee
an open exchange of ideas
with no preset agenda
4th Wednesday monthly
8 am
Panera Bread
311 NE Englewood Road
Kansas City, MO 64118
816-453-2770

#2017VitalSchedule
---
2018 Vital Conversations Schedule
"The purpose of a Vital Conversation is not to win an argument but to win a friend and advance civilization."—Vern Barnet
Vital Conversations — A Program of the Greater Kansas City Interfaith Council, CRES, and Mid Continent Public Library Antioch Branch, 6060 N. Chestnut. Gladstone, MO 64119 The Second Wednesday of each month from 1 to 2:30 pm.
VC Coffee — the Fourth Wednesday at 8 am at Panera Bread, 311 NE Englewood Rd.
January 10, 2018 The Things They Carried by Tim O'Brien
This classic work of American literature has not stopped changing minds and lives since it burst onto the literary scene. It is "The Big Read" for the greater Kansas City area. It is about the Vietnam War but so much more. It gives the reader an opportunity to think about war, memory, imagination, and the redemptive power of storytelling.
February 14th, 2018 The New Jim Crow
Once in a great while a book comes along that changes the way we see the world and helps to fuel a nationwide social movement. The New Jim Crow is such a book. Praised by Harvard Law professor Lani Guinier as "brave and bold," this book directly challenges the notion that the election of Barack Obama signals a new era of colorblindness.
March 14, 2018 Boxes by Temp Sparkman
We are what we remember. We all have our own boxes, downloaded from our hard drives. They appear early in life. Some of them are like others' boxes. Still, what's in them are uniquely ours. Temp will be with us to assist in discussing his book and our unique individual boxes. He will share some ideas for preparing for the discussing the book several weeks in advance.
April 11, 2018 God Against the Gods: The History of the War Between Monotheism and Polytheism by Jonathan Kirsch.
The last stand of paganism against monotheism is one of the great "what-if's in history. How would the modern world look today if the worship of many gods had been tolerated instead of persecuted? Breaking a long-lived taboo, this book reveals the dark side of monotheism and the bright side of polytheism.
May 9, 2018 Our Fathers: Making Black Men, Lewis Diuguid.
Many people don't understand why black lives must matter and why the racial divide seems to be taking the country back 50 years. Like the mythical Sankofa bird, the answer to what's missing now lies in what existed before. This book focuses on one block of St. Louis in the mid-20th century, where African American businessmen living the American Dream also created a sense of community for boys in that neighborhood. Lewis will be with us to participate in our conversation.
June 13, 2018 Radical Dharma: Talking Race, Love, and Liberation, Angel Kyodo Williams, Lama Rod Owens with Jasmine Syedullah.
Igniting a long-overdue dialogue about how the legacy of racial injustice and white supremacy plays out in society at large and Buddhist communities this urgent call to action outlines a new dharma that considers the ways that racism ad privilege prevents our collective awakening.
July 11, 2018 The Hate U Give by Angie Thomas
This searing debut about an ordinary girl in extraordinary circumstances addresses issues of racism and police violence with intelligence, heart, and unflinching honesty. "As w continues to fight the battle against police brutality and systemic racism in America, The Hate U Give serves as a much-needed literary ramrod."
August 8, 2018 The End of White Christian America by Robert P. Jones
America is no longer a majority white Christian nation. This book explains how this seismic change has profoundly altered the politics and social values of the United States.
September 12, 2018 God: A Human History by Reza Aslan
In Zealot this author gave us a new and refreshing look at Jesus. In layered prose and with thoughtful, accessible scholarship, he narrates the history of religion as one long and remarkably cohesive attempt to understand the divine by giving human traits and emotions. This has its benefits and problems which he points out clearly.
October 10, 2018 Sinners in the Hands of A Loving God by Brian Zahnd
Brian Zahnd founded Word of Life Church in St. Joseph, Missouri, more than thirty-five years ago. In this book, he asks important questions like: Is seeing God primarily as wrathful toward sinners true or biblical? He offers a more faithful and life-giving alternative to those who read the Bible and practice Christianity.
November 14, 2018 Celestial Mechanics by William Least Heat-Moon
The author, who is known for his non-fiction travel adventures, embarks on an exploration into the value of knowledge and rational thinking, the essence of being harmoniously alive, and the very nature of the Cosmos. This fiction novel of haunted love explores the nature of reality, dreams, and leads the reader on a journey toward something vastly different.
December 12, 2018 Convictions: How I Learned What Matters Most by Marcus J. Borg
Do Christian beliefs still matter? Do they really change us or the world? Bestselling author Marcus J. Borg reflects on the convictions that he has developed over the course of his life and why they provide a part of hope for those seeking to be faithful Christs in the twenty-first century. He was among the most widely known and influential voices in progressive Christianity. As a fellow of the Jesus Seminar, Borg was a major figure in historical Jesus scholarship.
Selections are subject to change. If you would like to be reminded and have additional information, contact David Nelson at humanagenda@gmail.com or call (816) 453-3835

---
---

ABOUT CRES PARTICIPATION
Having spawned several other organizations,
including the Greater Kansas City Interfaith Council,
we continue to offer programs initiated by and through others
but we no longer create our own in order to focus on our unique work.
For interfaith and cultural calendars maintained by other groups, click here.


---