#BrooksPhoto180809

inspiring leader
The Honorable Alvin Lee Brooks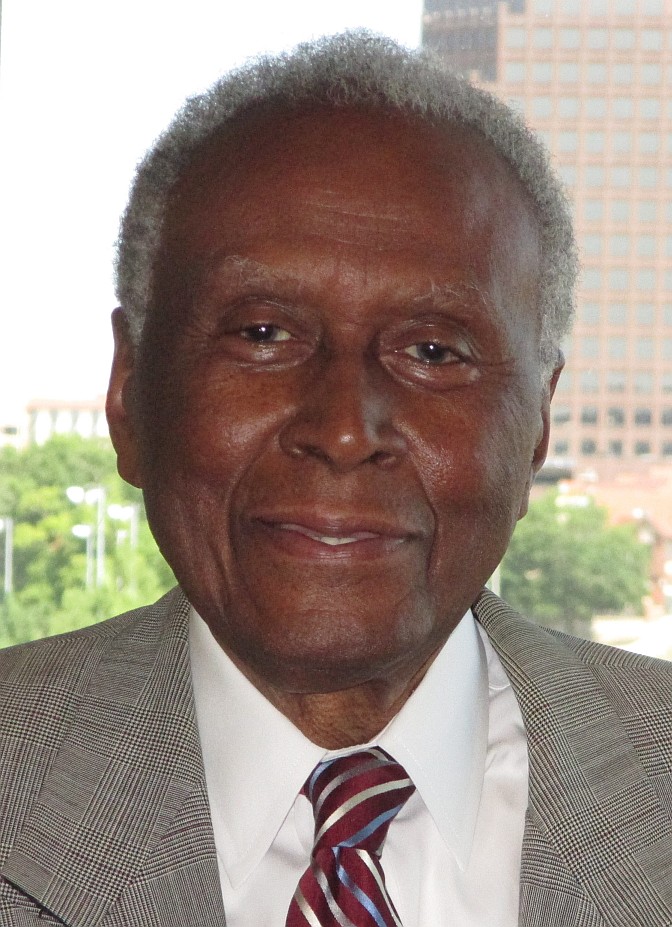 Vern Barnet
RELEASE FROM COPYRIGHT expressly for Wikipedia and all other uses
I hereby affirm that I, Vern Barnet, am the creator and sole owner of the exclusive copyright of the image shown above and have legal authority in my capacity to release the copyright of this work.
I agree to publish the above-mentioned content under the free license: Creative Commons Attribution-ShareAlike 3.0 Unported and GNU Free Documentation License (unversioned, with no invariant sections, front-cover texts, or back-cover texts).
I acknowledge that by doing so I grant anyone the right to use the work in a commercial product or otherwise, and to modify it according to their needs, provided that they abide by the terms of the license and any other applicable laws.
I am aware that this agreement is not limited to Wikipedia or related sites.
I am aware that I always retain copyright of my work, and retain the right to be attributed in accordance with the license chosen. Modifications others make to the work will not be claimed to have been made by me.
I acknowledge that I cannot withdraw this agreement, and that the content may or may not be kept permanently on a Wikimedia project.
Vern Barnet, Photographer
Appointed representative of the subject of the photo, the Honorable Alvin L Brooks, for this purpose
2018 August 9
Kansas City, MO
This photograph was taken at the Plaza Branch of the Kansas City Public Library
---
---
MILESTONES IN THE LIFE OF
ALVIN LEE BROOKS

1932 May 3 Alvin Lee Brooks born, North Little Rock, AR
1935 May 24 Carol Rich born
1950 Mar 20 Mother Estella Brooks dies
1950 Graduates from R.T.Coles Vocational High School
1950 Aug 23 Marries Carol Rich
1954 June Joins KC Police Department
1961 June 8 Father Cluster Brooks dies
1964 October Leaves KC Police Department

1968 May 27 Appointed first Director of Human Relations Department, KC,
first Black KC Department head
1973 Masters in Sociology, UMKC
1975 Brooks travels to Israel with Jewish-Christian-Muslim seminar
The Kansas City Jewish Chronicle, July 4, 1975, page 13.

1977 AdHoc Group Against Crime formed

https://fox4kc.com/2017/05/03/adhoc-group-against-crime-celebrates-40th-anniversary/

1984 Appointed Assistant City Manager, first Black in that role
The Kansas City Star Magazine, August 19, 1984, page 8-28
1989 Appointed to President's National Drug Advisory Council for three years

1999 Elected 6th District City Council Member, made Mayor Pro Tem
2003 Re-elected and re-appointed


The Kansas City Star, March 28, 2007

2008 Re-energized AdHoc
2009 Named University of Missouri-Kansas City Alumnus of the Year


2013 July 12 Carol Rich Brooks dies
Brooks Day in its Resolution No. 160372 2016 Brooks honored with the Harry S. Truman Public Service Award
2018 Resigns from Police Board and joins Hickman Mills School Board

See also Community Guardian Awards, AdHoc Group Against Crime, 2016,
pages 19-36 for a comprehensive biographical sketch.

Brooks appears in Tanner Colby's 2012 (Penguin) book
Some of My Best Friends Are Black: The Strange Story of Integration in America.